We believe in empowering the Business with Data. Do you have the ambition and courage to bring your data out of the technical and into the business? When business solutions are easy to use and built upon the experience of the best Ab Initio talent in the industry, you can drive your business without traditionally large development teams.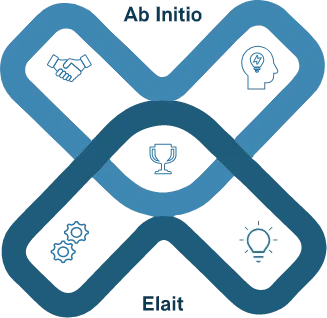 Elait is highly skilled at developing real-time, batch and framework driven processes to enable each customer the
best possible outcome for their particular challenges. By working with the latest Ab Initio versions, Elait's Ab Initio services can enhance your current processing environment or help you build a new Ab Initio practice from the beginning.
Ab Initio - Successful Enterprise Solutions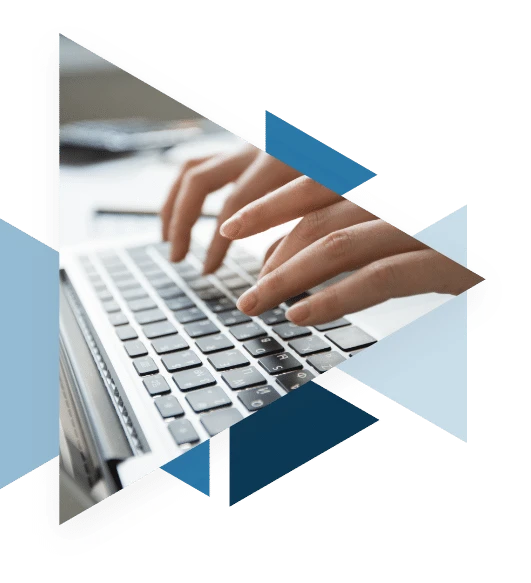 Customer Facing Content - Visualise It, Control It
Ask us about our bespoke display of medical questionnaires for the insurance industry. Visually traversing customer journeys through elaborate medical questionnaires allows such data to be understood intuitively. Allowing the Business Users to manipulate the metadata at any point in the questionnaire provides the context to ensure the change intended is the change applied. Did you know that you can empower your Business Analysts to make live, customer-facing changes in a safe and audited way?
Ask Elait about this new paradigm shift away from constant software releases and into a team of confident Business Users who self serve. It's all possible with robust Data Governance in the Metadata Hub, customised components in Express>IT, and security from the Authorisation Gateway.
Lineage - The Base Of A Successful Cloud Migration
Logical lineage adds just as much value as technical linage, but do you have the skills to deliver it? Elait's experienced Ab Initio Consultants create lineage that is valuable from top to bottom, from the CIO to the project teams. For detailed technical lineage, we utilise Ab Initio parsers that span many languages and have written bespoke parsers for Scala and Spark.
Our Ab Initio services experts can translate your entire environment into an effective and metadata rich logical overlay.
Migrate to the cloud successfully with our bespoke Infrastructure Lineage view that spans on-premise and the cloud. See where your data is and where your systems are as you migrate them.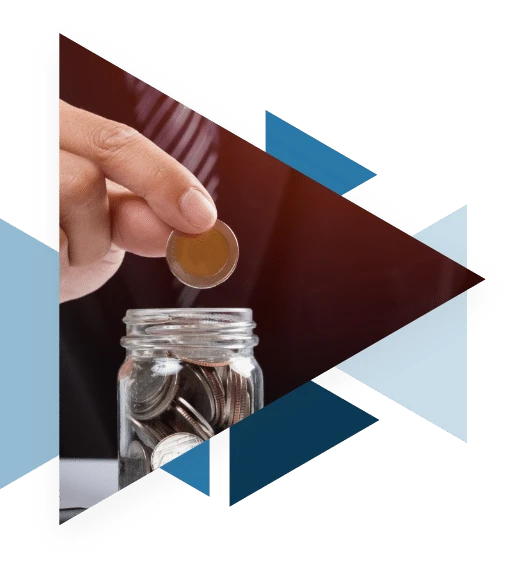 Trust Your Business Teams, Cut Your Development Costs
Build once and then put your data into the hands of your business users. Harness the power of Data Governance in the Metadata Hub for safe, manageable and audited use of production data. Add Express>It so that users can push changes to customer facing interfaces.
Join us in empowering your business to make changes without the constant cost of successive project teams. Build intelligently once with Elait and then see your costs diminish.
Strategic Next Level Ab Initio Without The Risk
Do you want strategic Ab Initio solutions delivered in
an agile way? Do you feel that Data Lineage, Data
Governance and Data Democracy are colossal
undertakings? We know where to start, how to iterate
and how to engage with you with clarity and
transparency throughout the journey. We listen to
your feedback, welcome change and pivot whilst
remaining within the vision. Our industry leading Ab Initio Consultants bring a wealth of experience to know when to create frameworks and when to build tactically. We put your long term interests at the heart of every decision, and will not cut corners for short lived gains.
Engage Elait's Ab Initio services to help you tackle the big projects without the risk and achieve value earlier in the project life cycle.
Improving The Quality Of Your Data Is A Big Opportunity - Take It
The business always need the latest new source of
data delivered ASAP. So how do you deliver now
whilst ensuring your data quality improves over time
rather than declines?
Confidence in data can only be achieved when data is
well defined, understood and measured continuously.
Elait DQ Specialists design technical frameworks and
ways of working that provide data confidence through
transparent data quality and metadata, without
obstructing project delivery.
Our passion is in applying strategic thinking and
building frameworks around your business that create
the most value with the least cost. Success for your
business arises from ingesting data rapidly and
utilising it as soon as possible. But if the data quality is not known the data will remain unused. If there is no metadata or business context the data will remain
misunderstood.
Our consultants build frameworks that allow rapid data ingestion whilst initiating continuous data quality monitoring that will bring value over time. We make
knowledge of your data available enterprise-wide
allowing data to be consumed with clarity and confidence. We combine bespoke frameworks with Ab Initio's Data>Catalog including the Data Quality Assessment Tool, Semantic Discovery, Express>IT and
more to provide the easiest possible way to onboard
new data sources faster, easier and more accurately.
Third Party Data - In Your Hands
Do your staff receive third party data? Give them a suite of tools to work with the data directly in a safe, powerful and transparent way. Are you undertaking mergers or acquisitions? These require regular exchanges of data between companies. Risk Analysts must be able to receive, validate and analyse third party data in any format. Furthermore they need the ability to transform it and deliver it for internal use. Harness Elait designs and bespoke utilities within Ab Initio to manage the back-and-forth data exchange until the acquisition is complete.
Bring Product Metadata And Product Knowledge Together
Are the business decisions that defined your products lost in meeting minutes? Is metadata about your products hidden in a database or embedded in a spreadsheet? Partner with our Data Governance experts to put you back in control. See your metadata, control it, change it, and capture the decisions for business continuity. Utilise your metadata by allowing automated systems to use it in real time.
All of this is possible with Elait's deep knowledge of Metadata Hub and a passion for making data ownership easy, secure and compliant.
Your Business Users Are Capable, Empower Them
What if everyone in your business could see the data, defined in business terminology? What if your technical teams received input data that was first prepared by a Business Analyst including data quality rules already defined? The technology exists, but the solution is in combining it with reusable frameworks and designing processes that work for your existing teams.
Elait is passionate about solutions that empower all your staff, both technical and non-technical, to self service with an understanding of the data and systems that surround it. We believe in making data accessible alongside continuous data quality output and metadata change history. Once you can understand data, you can federate it using Query> IT and bring value to the business now without the overhead of new projects.
Partner with Elait to create achieveable, end to end processes that lower costs and increase value from your data.
Excellence In Development, Testing And Project Management
Whatever makeup of team you require, Elait can provide it. We have exceptionally talented people in Development and Testing that can join your team or deliver from ours. We have Project Managers and Scrum Masters that can run your project in Waterfall, Agile, Kanban, Scrum or SAFe. Our unique culture creates vibrant teams of valued and trusted individuals who will pull out all the stops to deliver success for you.
We have an established history of close collaboration with Ab Initio, providing access to the latest software and insights into the product roadmap. Our in-house training centre ensures our technical skills and solutions are based on first-hand experience of the latest technologies.
Call us for the best people in all areas of Ab Initio.
Bring Expertise From Multiple Domains To Your Organisation
Elait's highly skilled consultants bring their breadth and depth of experience spanning a range of business domains, including financial services, healthcare, telecom, retail, online betting, media, gaming, general insurance and specialist insurance, ensuring your business problems are solved with the best solutions. We align each project to your Digital Transformation strategy and unleash new opportunities through innovation and enabling rapid change and delivery.
Ask us how a large international financial services company utilised Elait's experience to integrate a new pension payroll system that saw hundreds of thousands of customers seamlessly integrated into the new platform. By freeing up the customer services team from manual administrative tasks they were able to drive a dramatic increase in customer care KPI's.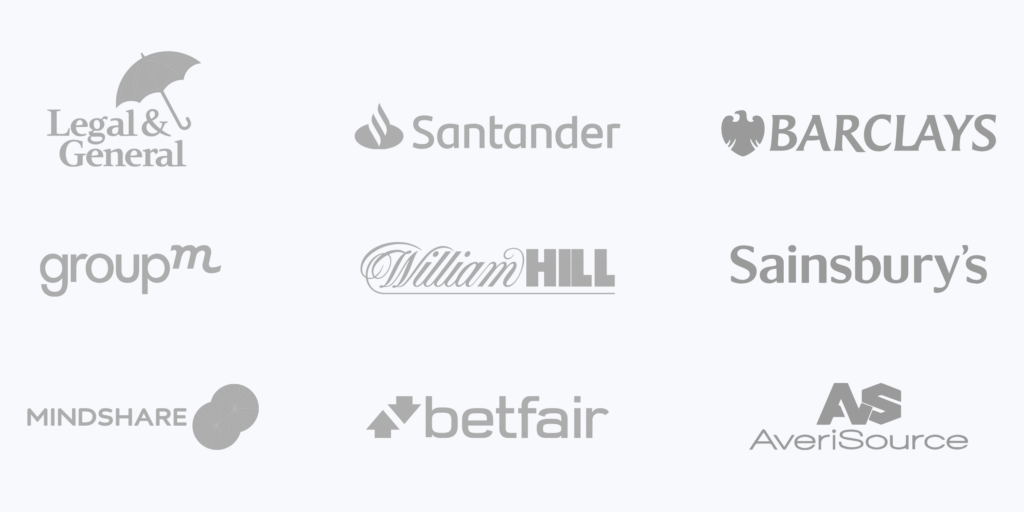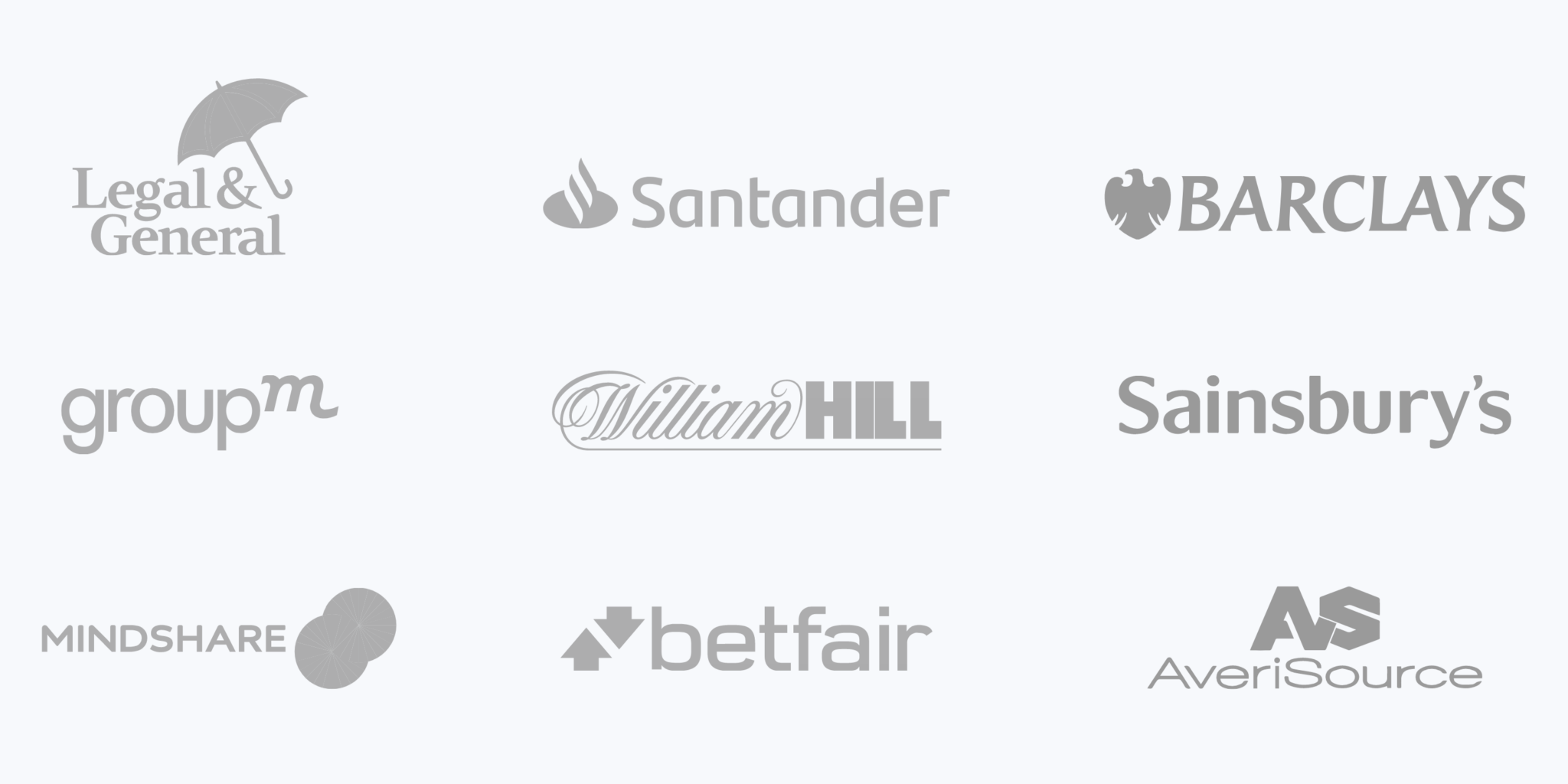 Need A Complete View Of Your Data Assets?

Connect with Elait for your data discovery journey