Chennai, India – December 12, 2022
Elait, a leading data management solutions provider, announced it has been awarded the "Data Governance Service Provider of the Year 2022" at the Future of the Data & AI Summit and Awards 2022. The annual summit and awards hosted by the UBS Forum Private Limited recognize and reward businesses and individuals who have demonstrated exceptional contributions and achievements in the field of data and AI.
Elait was recognized for its commendable depth and understanding of the data governance category.  Elait's approach to unearthing the adoption maturity across multiple categories of data governance presented industry leaders with a comprehensive and quick methodology to understand any business gaps with respect to managing data assets across its journey.
Mr. Rajeev Narayanan, Head of Business Strategy, Elait said, " We leveraged our data governance expertise and best practices to accelerate the business outcomes of our clients across various verticals. This award is a significant accomplishment in our data governance journey and it's a testament to our commitment and constant endeavour towards bringing industry-leading solutions to our Indian & Global clientele."
More information on the Future of Data & AI Summit & Awards can be found here.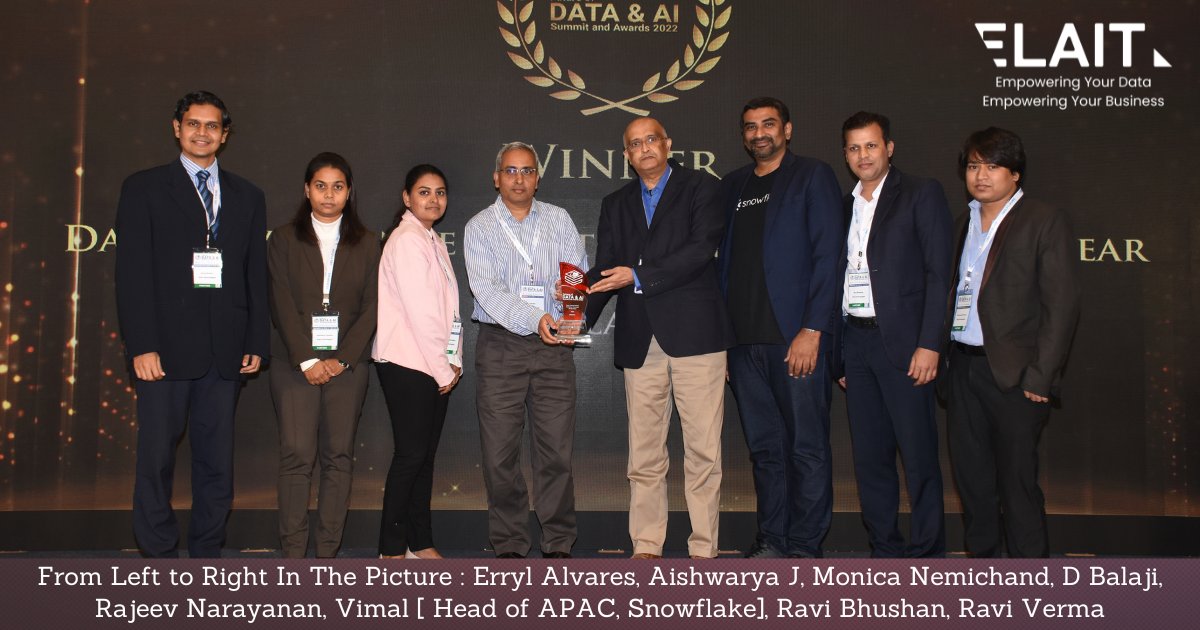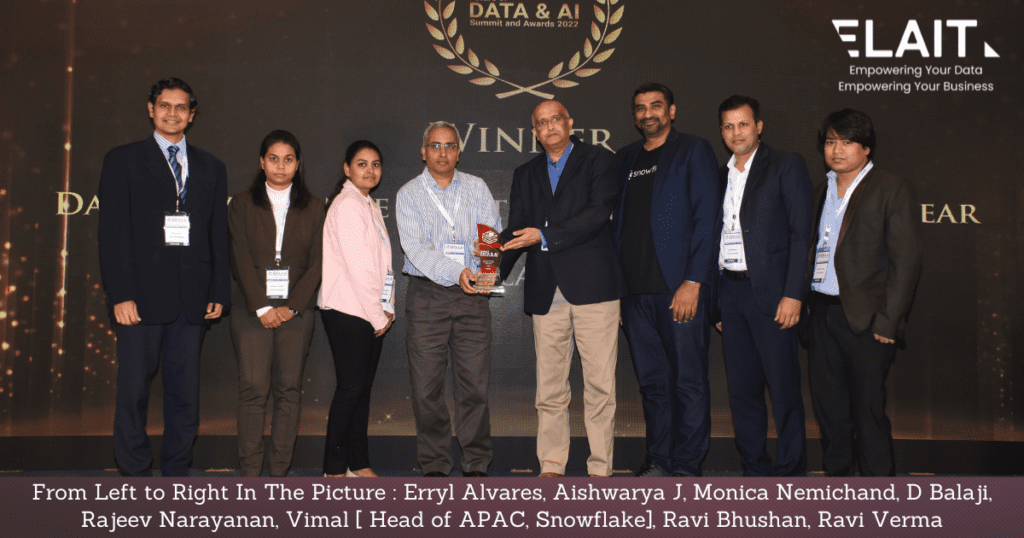 Elait delivers enterprise-level data management services that help corporations get more accurate answers faster for informed decision-making by automating the movement, management, governance, analysis, and visualization of data. In over a decade of existence, Elait has partnered with multiple organizations across verticals like financial services, telecom, retail, gaming, healthcare & media to empower them through Data Management solutions.
Elait's best-in-class outcome assurance, cloud solutions, and bespoke solutions combine to offer comprehensive solutions expertise supporting data journey. Visit elait.com
Connect for enquiries: contact@elait.com
Suite 1, 7th Floor, 50 Broadway London, SW1H 0BL