Bangalore, India – April 13, 2023
Elait, a leading provider of data management and analytics solutions, announced today that it has been awarded the Best Data Governance Solution Provider of the Year for the second consecutive time at the 2nd 𝐸𝑑𝑖𝑡𝑖𝑜𝑛 Future of 𝐷𝑎𝑡𝑎 𝑎𝑛𝑑 𝐴𝐼 Summit and Awards 𝑜𝑟𝑔𝑎𝑛𝑖𝑧𝑒𝑑 𝑏𝑦 𝑡ℎ𝑒 UBS Forums Pvt. Ltd.
The Data and AI Conference Awards and Summit recognizes excellence in the data and artificial intelligence industry, and Elait IT is honored to receive this prestigious award. The company's expertise and commitment to delivering cutting-edge data governance solutions have been acknowledged for their effectiveness and contribution to the industry.
"We are honored and thrilled to be recognized as the best data governance solution provider for the second consecutive time. This award is a testament to our commitment to delivering innovative and effective solutions to our clients", said Mr. Siva Kumar, Director of India.
Elait's data governance solutions help organizations manage, secure, and utilize their data effectively. With a team of experienced data professionals and a robust technology stack, Elait IT delivers high-quality solutions that meet the unique needs of its clients.
"We believe that data governance is critical to the success of any organization. Our solutions help our clients ensure that their data is managed and used in a way that maximizes its value and minimizes risk, said Mr. Rajeev Narayanan, Head of Business Strategy who also presented an insightful and engaging presentation on the topic, "Avert Data Analytics Disruption – Embracing Data Engineering and Governance Efficiency".
This award reaffirms Elait's commitment to delivering exceptional services and solutions to its clients and motivates them to continue raising the bar.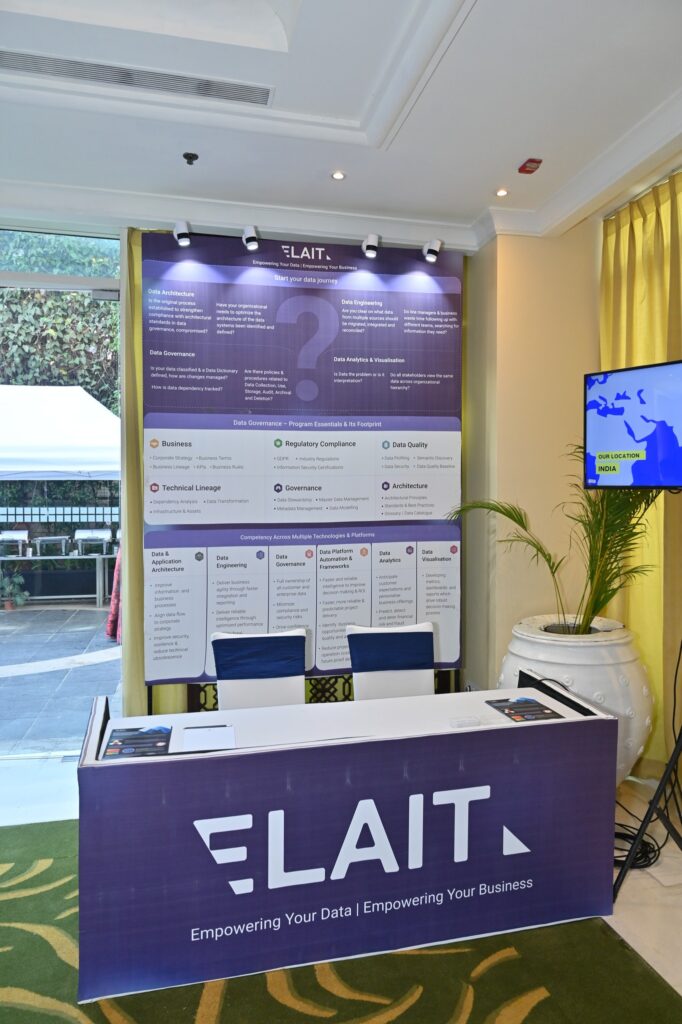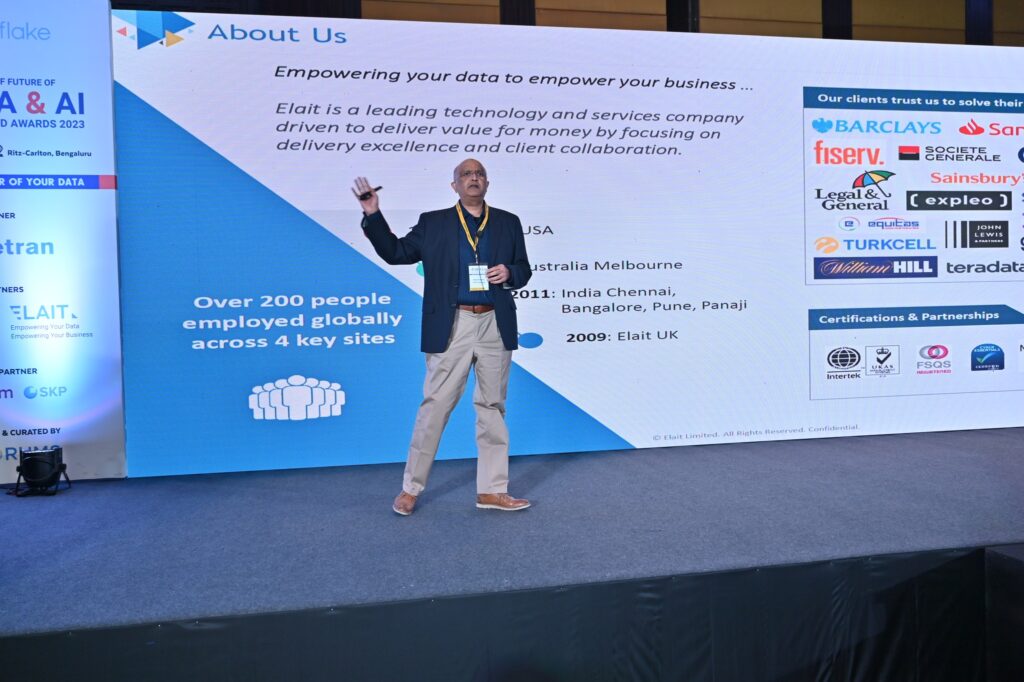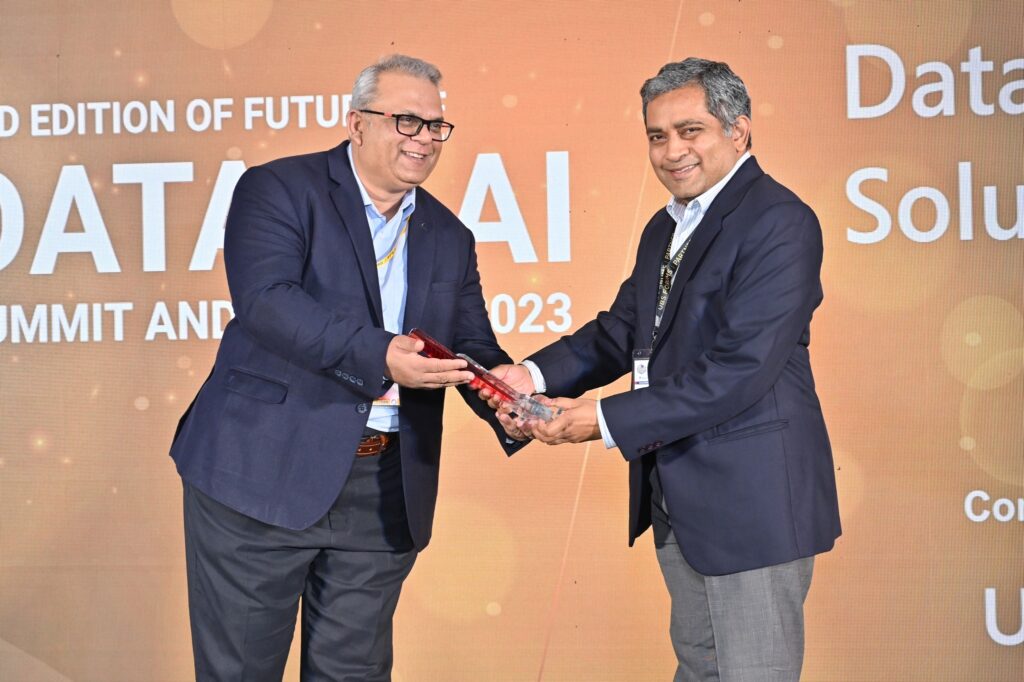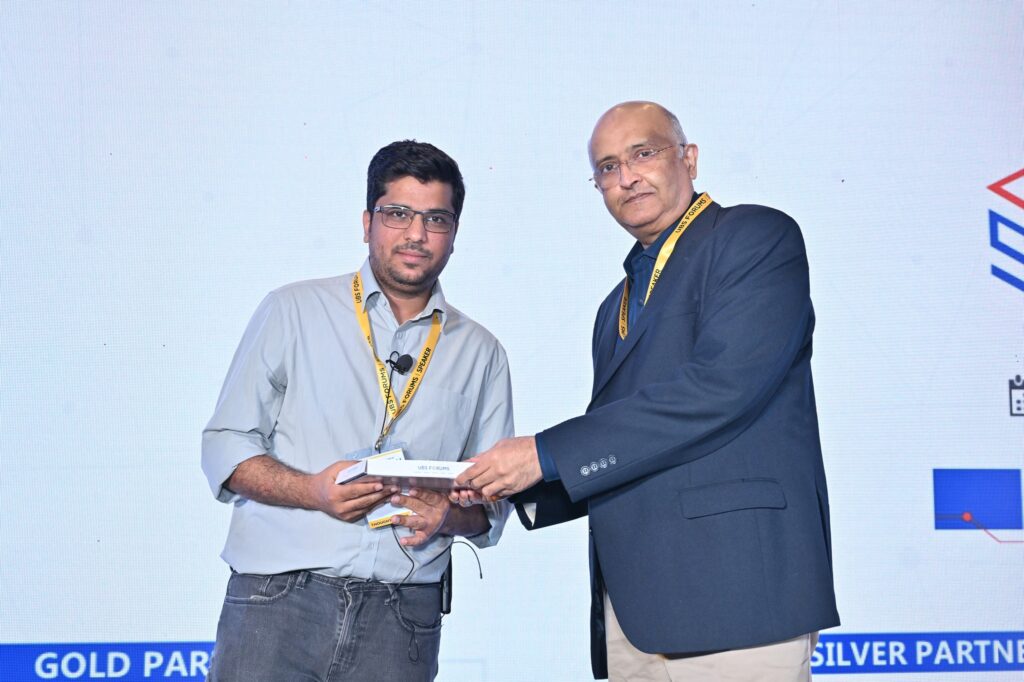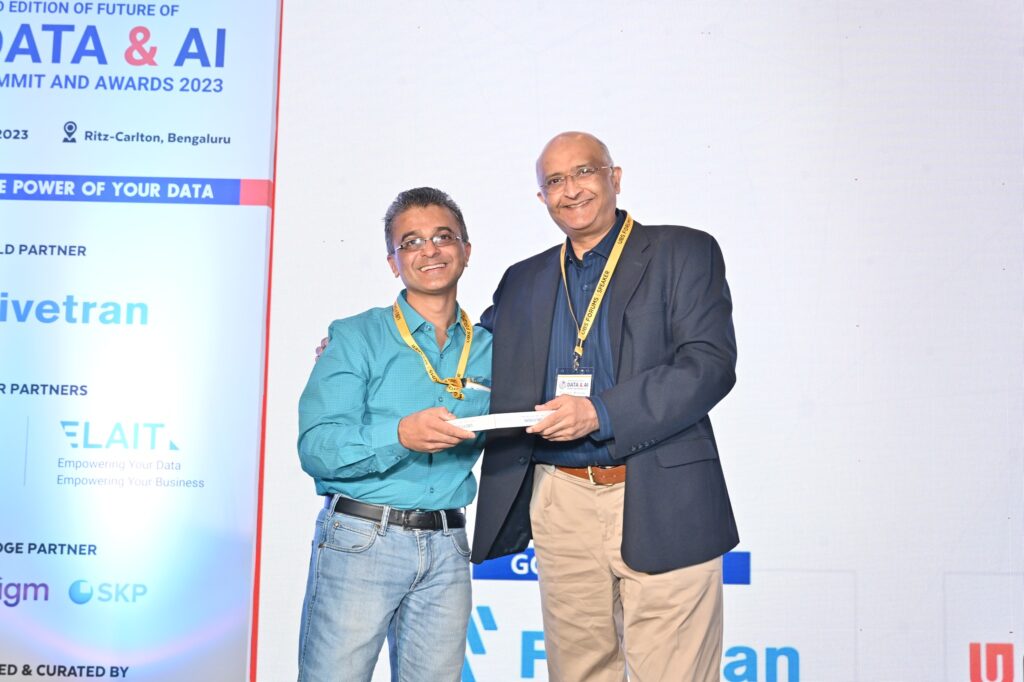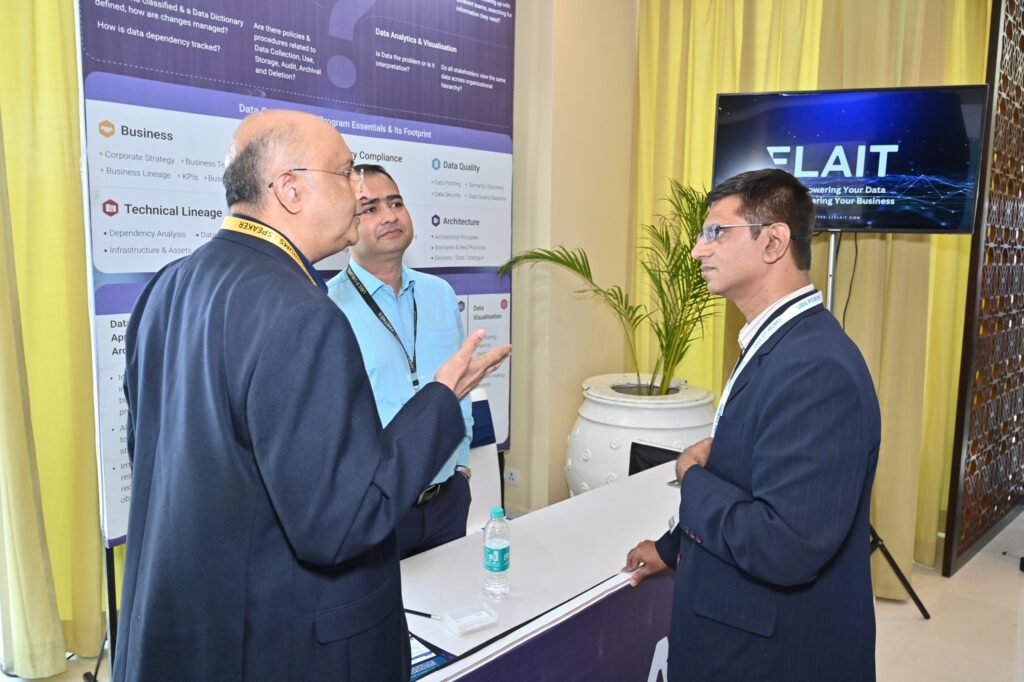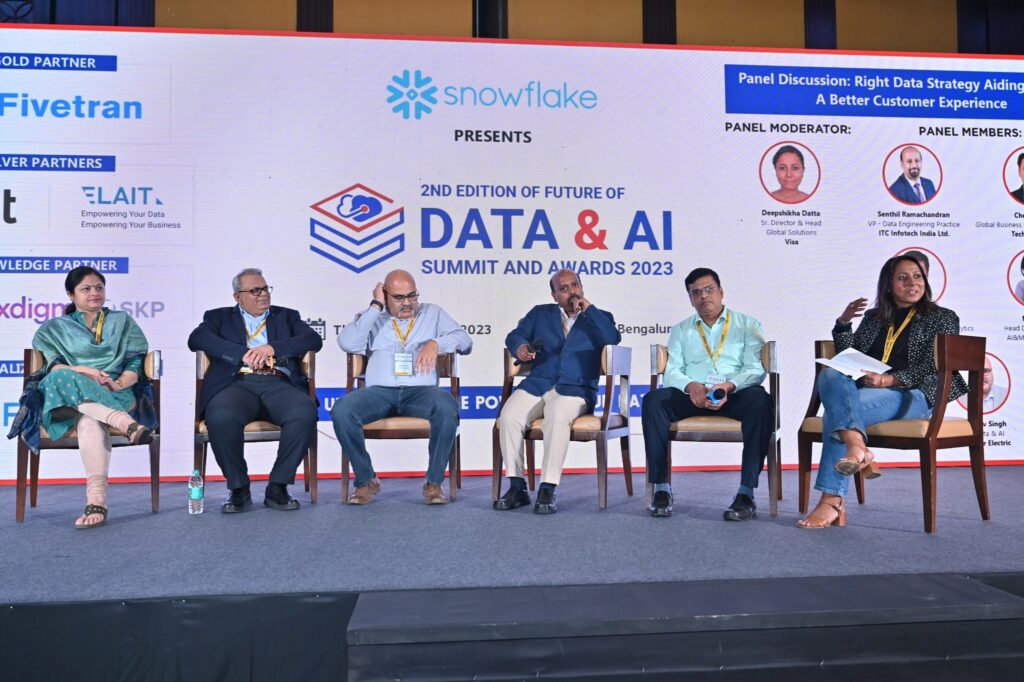 Elait delivers enterprise-level data management services that help corporations get more accurate answers faster for informed decision-making by automating the movement, management, governance, analysis, and visualization of data. In over a decade of existence, Elait has partnered with multiple organizations across verticals like financial services, telecom, retail, gaming, healthcare & media to empower them through Data Management solutions.
Elait's best-in-class outcome assurance, cloud solutions, and bespoke solutions combine to offer comprehensive solutions expertise supporting data journey. Visit elait.com
Connect for Enquiries: contact@elait.com
Suite 1, 7th Floor, 50 Broadway London, SW1H 0BL